I still remember the day that I decided to take a leap of faith and finally start blogging. I was so excited and started writing and publishing my blog posts right away, and I just kinda assumed that my blog will explode and somehow miraculously I will get consistent traffic right away. And boy was I wrong, no matter how good of a writer you are or how amazing your posts are if you're not promoting your blog and optimizing your posts for SEO (we will talk about that later)   then you will hear crickets just like I did.
If you are new to blogging and looking for ways to increase blog traffic, you've come to the right place. Every blogger knows that consistent traffic is the key to a successful blog. Sadly every time I searched for how to increase blog traffic, I would end up reading another sales pitch promoting a traffic course or Tailwind. So I began to dive deeper and research blog traffic every chance I had. Once I started to implement blog traffic strategies I found and promote my blog, I began to see the light at the end of the tunnel.
The following are some of my tips that have helped me personally increase blog traffic. If you are thinking of starting a blog, I have a Step By Step Tutorial on Helping You Start Your Own Blog.
"This page contains affiliate links, some of the links below are affiliate links, meaning that if you click through and make a purchase, I will make a small commission at no additional cost to you."
1. Post Often.
Consistency is the key, Google, and search engines like fresh content, focus on your readers, and write high-quality blog posts that will keep your audience on your page.
2. Interlink Blog Posts.
Try to incorporate relevant backlinks or Hyperlinks of your own blog in your posts, remember Google hates when people immediately leave a page. Interlinks help your readers navigate your blog and help with reducing your website's bounce rate, therefore Hyperlinks play a major role in increasing the number of page views, and it's one of the best practices of SEO.3
3. SEO
If you did a quick google search about how to increase blog traffic, everyone talks about how important SEO is. Well if you're a beginner you might be thinking about what is SEO, SEO stands for search engine optimization, and simply put it's how people find what they are looking for on search engines.
Google is obviously one of the biggest search engines and if you optimize your blog posts and your site with SEO, you will start ranking in google and that is how you get organic traffic to your site.  SEO is so crucial to your blogging success now more than ever.
SEO used to intimate me and I kinda chose to focus on other aspects of my blog, and if I would to go back I would definitely prioritize SEO. We put all this work into writing amazing posts, if your site is not optimized for SEO your blog won't show up in google search results and no one will be reading your blog.
I don't want to discourage you, but with SEO you will need to be patient especially if you want traffic from google (which of course is our goal).  There are many aspects to SEO, first of all, there are many spammy websites, and google needs to trust you first. So if you just started blogging, you need to earn domain authority first, it will take at least 6 months for you to start ranking on google.
But the good news is we now have tools that can help you achieve your SEO ranking faster. I am in a lot of Facebook groups and listen to many blogging podcasts and a certain SEO tool kept popping up its called RankIQ. When I started a blog I paid for my hosting and I wanted to start making money and not spend money. I hated spending money on blogging resources so I would spend so much of my time researching and I would still have questions. Don't get me wrong there are so many free resources and it's great for beginner bloggers. My biggest advice is to treat your blog as a business and get into the business mindset and invest in your blog.
Keyword research is one the most important things when it comes to SEO, and RankIQ is an SEO tool designed for bloggers it literally will tell you what words and phrases to include in your blog post that Google likes the most so you can rank on 1st page of Google. One of my favorite tools in RankIQ is the keyword library, it is hand-picked and filled with the lowest competition phrases and it shows you how fast google will take to rank your post.
RankIQ has been one of the best investments for my blog, it saves you so much time and helps you get ahead of the game and rank faster on google, I love the content optimizer,  its a tool in RankIQ that tells you exactly what to write and gives you a score and how many words you need to write in a blog post to rank faster in google.  If you are going to invest in your blog, I would definitely recommend trying  RankIQ 
4. Pinterest.
Pinterest is a gold mine for bloggers, and the majority of my blog traffic comes from Pinterest, not only is Pinterest a social media platform but a search engine just like google. There are over 250 million monthly Pinterest users, now that's a lot of potential traffic to your blog, and what I love about Pinterest is that the lifespan of a pin is much longer than other social media platforms. If you want to drive more traffic to your blog with Pinterest, below are some of my Pinterest Marketing tips.
1. First set up your Pinterest for a business account, it's free and you will appear more professional. also with a Business account, you will have access to Rich Pins(which is additional text pulled from your website and added to your pin) and Pinterest Analytics. ( Which will help you understand your audience and content engagement.)
2. Pinterest is a visual platform, and if you want to stand out and get more saves, create beautiful Pin Images so that your Pin will catch a pinner's attention. I use  CANVA and Picmonkey to create my Pin Images. You only have a second to catch a pinner's attention while they are scrolling through their feed, I would suggest using warm-toned images, and bright colors in your Text Overlay. (Pinks and Red seem to do very well on Pinterest.) Create multiple pins for each blog post for maximum reach, and watch how they perform. If you want an in-depth tutorial on how I create my Pins using Picmonkey, Read This Tutorial Here.
3. Include Keywords in Boards and Pins, Pinterest cannot read your Pin and does not know what it is about, so it's your job to tell Pinterest what your Pin is all about. Make sure you add relevant keywords in both the title and description of the pin.
4. Join Pinterest Group Boards, especially if you are a new blogger, they are great for helping your pins get in front of more people. When you join a Pinterest Group Board there are collaborators and members of the board with thousands of followers, so when you pin to a group board your pin has a chance of showing up in the feed of anyone who followers the members of the group board. There are two different types of group boards, where all bloggers can pin any topic and there are niche-specific group boards. Of course, when you are starting out "All Topic" Group Boards are much easier to get accepted, but I would recommend focussing more on the board that is more relevant to your blog. But also do not neglect your own personal boards.
5. Facebook Group Boards
You can get so much valuable information and support from other bloggers for free from Facebook Groups. There are certain Facebook Groups that have daily threads where you can share your content and promote your blog. And what I love about Facebook Threads, is that there are certain rules to follow(see example below) and these rules help with engagement and an increase in page views to your blog.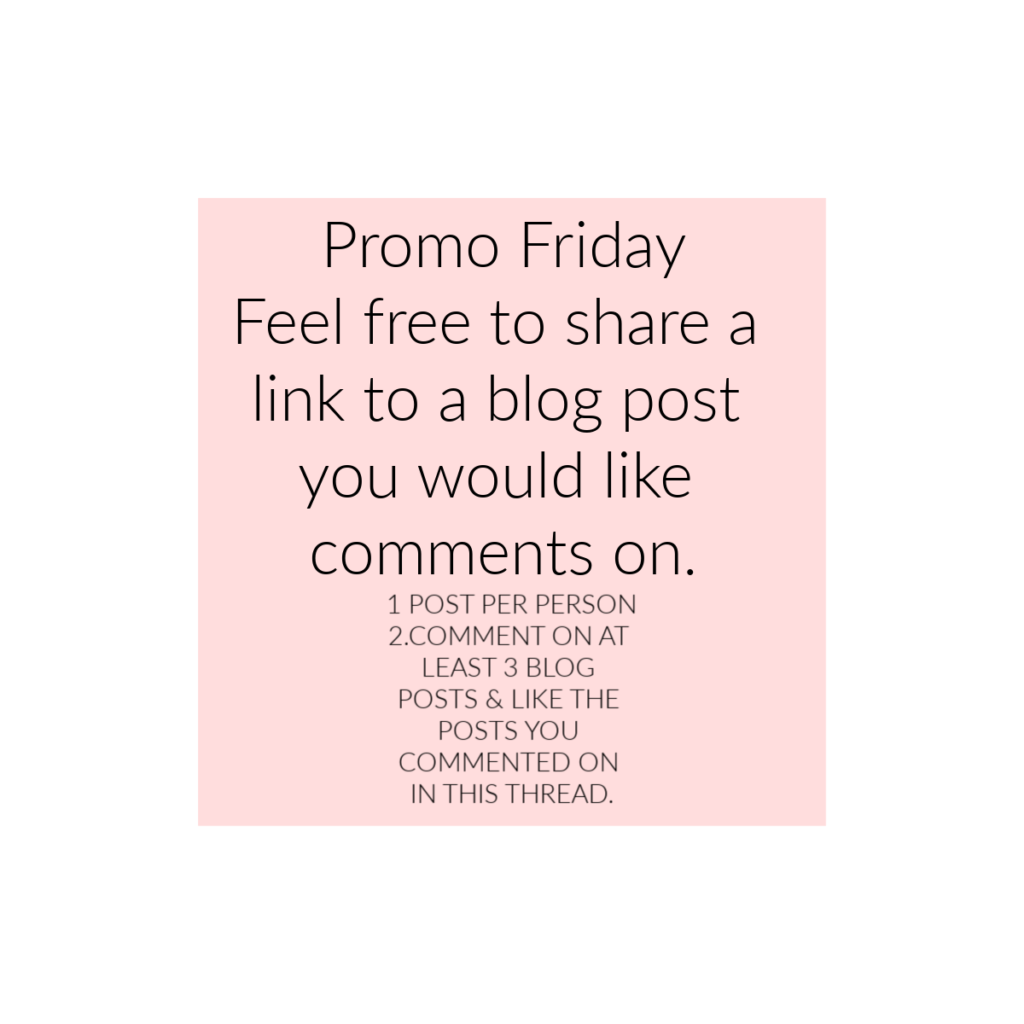 6. Quora
Answer questions on Quora that are niche related to your blog and provide valuable information and redirect those readers to your site. Quora is a Q&A website/community where people come to get answers. You can drive traffic to your blog by linking your answers to applicable blog posts.
7.MIX.COM
Share your Blog Posts on MIX.COM formally known as Stumbleupon, it's a  new platform that helps others discover new content similar to their interest. What's wonderful about Mix.com is that the newsfeed is not focused on traditional real-time news, but on recommended content matching to your interests.
8. Comment on other Blogs.
Another great way to increase blog traffic is to post lengthy comments on other Blogs, and a good chance of a click-thru to your blog by other readers. Also if you keep commenting you will get on the Blogger's radar and get free exposure.
9. Optimize Your Blog Posts for SEO.
Search Engine Optimization or SEO is the process of increasing the number of visitors to a website from Organic Search Results on Search Engines like Google, Yahoo, and Bing. Start with diligent keyword research and use those keywords in your blog posts where it's applicable but don't overstuff keywords to make sure it sounds natural. I use free tools like  Google Trends and Google Keyword Planner to search for targeted keywords to understand what people are actually searching for.
Google Keyword Planner is a free tool to use, but recently Google has made it a little difficult to access the keyword research tool.  They are prompting you to create an Ad Campaign first, but don't be discouraged I had the same problem. I could not get around without creating an AD first to access the keyword planner, all you have to do is set up an Ad Campaign and Pause the Ads, and as long as you have the Ad on Pause you will not get charged. This is the only way to get around Google and use Keyword Planner for free.
Some other ways to optimize SEO are:
1. Add Keywords in the Alt Text of your Image.
2. Download YOAST Plugin, it's one of the most valuable tools for SEO.
3. Provide Meta Description-is of a summary of the content on your blog post, be sure to include keywords in your Meta Description.

10. OFFER A FREEBIE
Search what is trending on Pinterest in your niche and create a Freebie. For example, if you offer photography services, then offer Free Stock Photos or create Free Printables, and create Pin Images to Promote your Freebies in Pinterest. People love free stuff, and when they search on Pinterest for Free Stock Photos and your Pin is in their newsfeed, there is a pretty good chance of a click-thru to your blog.
-Mila