Choosing a name for your child is exciting but it can be intimidation, after all, you are taking a part in your child's identity(no pressure here).
Things To Think About Before Choosing Your Childs Name.
Name Popularity – If you choose a name that is "Very Popular" there's a chance your child may end up in a class or social circle with three other kids with the same name.
It's important that both you and your husband agree on the same name.
Spelling and Pronunciation – Say the name out loud, how does it sound? Make sure the name has a rhythm and think about spelling so its not too difficult for your child.
Think about nicknames – research potential nicknames that fit nicely with the name, something short and sweet.
Name Meaning – It might be important for you to choose a name with a special meaning and significance.
I know that it can be difficult to choose a name for your baby girl, especially with all the resources available. My advice is don't overthink it, go with your gut, especially if a certain name keeps standing out to you.
If you are looking for name inspiration, here's a list of beautiful and unique baby girl names.

1. Anela
2. Athena
3. Azalea
4. Anelle
5.Alessi
6. Arriana
7. Arnette
8. Avery
9. Amelia
10. Allie
10. Brielle
11. Bella
12. Blissa
13. Celeste
14.Chloe
15.Colette
16. Camille
17. Claire
18. Daisy
19. Elise
20. Esmee
21. Elle
22. Essie
23. Eloise
24. Elata
25.Eliana
26.Florence
27. Faith
28. Feliz
29.Fillah
30.Iris
31.Jennie
32. Janet
33. Janella
34.Janetta
35. Katia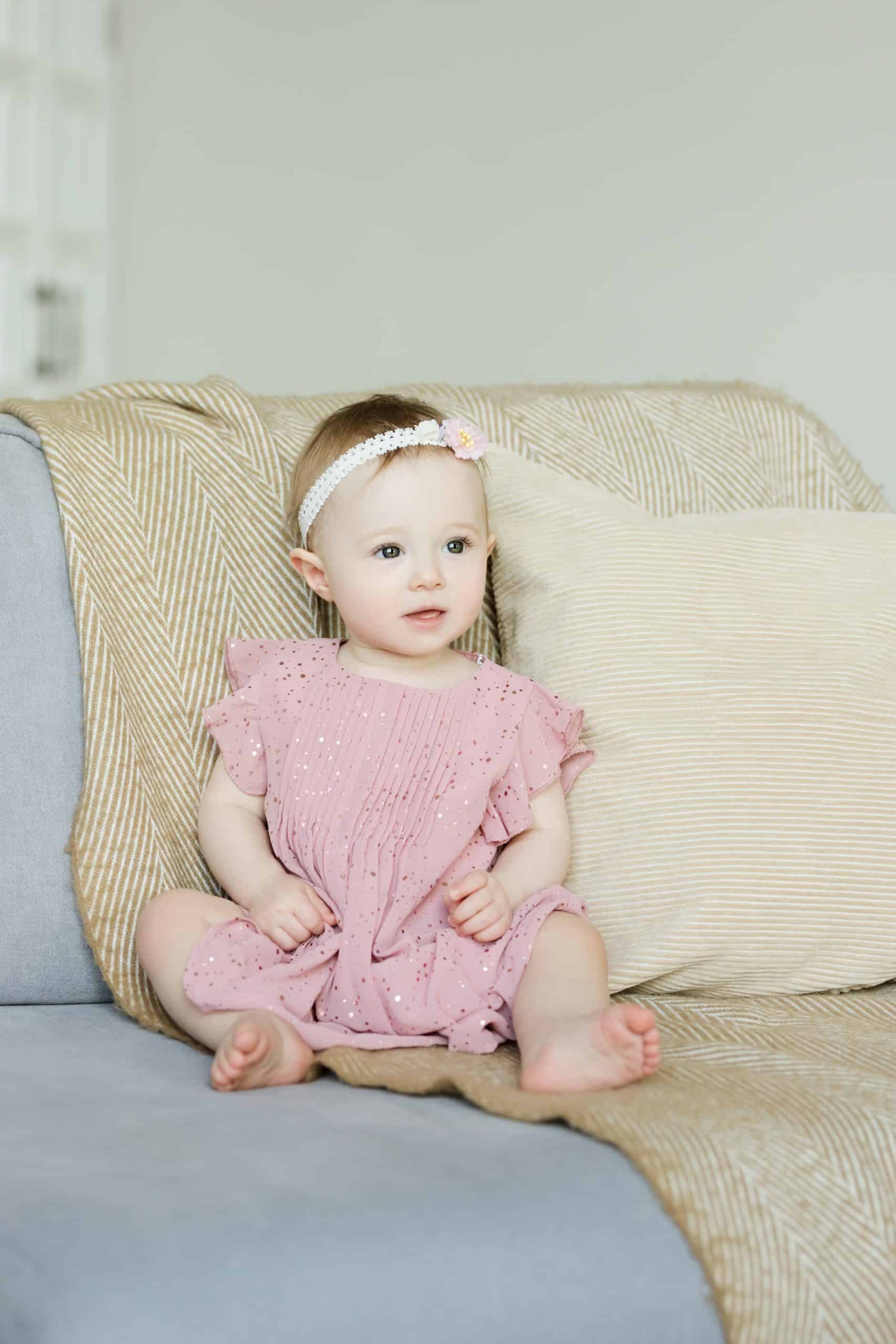 36. Libby
37.Lovette
38. Leah
39. Liliana
40. Lina
41. Maddie
42.Mia
43. Maya
44. Milana
45. Nela
46. Stella
47.Selah
48. Sara
49.Savannah
50.Violet.
Picking out a name for your baby is one of the first gifts you will give to your child. In the end, what matters the most if you love the name and a name you will enjoy calling your child.
What was your favorite name? Comment Below I would love to know!
-Mila