If you want a successful blog then creating beautiful images is a MUST for your blog posts, especially if you want to stand out on Pinterest. I started out creating images for my blog post in CANVA and recently I discovered PicMonkey and I can't express enough how much I love Picmonkey. I noticed a huge traffic spike to my blog and Pinterest with Picmonkey.
So if you are looking to create beautiful professional blog post images, I will explain step by step how I create images for my blog using PicMonkey
"This page contains affiliate links, some of the links below are affiliate links, meaning that if you click through and make a purchase, I will make a small commission at no additional cost to you."
The first thing that you will need to create blog post images, is, of course, high-quality Photos. There are tons of websites out there that provide free Stock Photos, you are free to use those images and most of the time crediting isn't required but appreciated. I will list a few of my favorite websites that offer Free Stock Photos, that I have personally used on my own blog.
1.StyledStock they have beautiful feminine free stock photos.
2.Unsplash is another popular site for free stock photos, they have a huge variate of photos to choose from.
3.PEXELS very similar to Unslpalsh they have some amazing high-resolution free stock photos.
4.IVORY MIX is a blog site owned by Kayla, she created beautiful feminine stock photos and has a HUGE selection.
5.HeleneInBetween is another blogger that offers beautiful free stock photos.
After you downloaded some images to your computer its time to create beautiful blog post images in PicMonkey
1. The first thing I do is use one of the pre-made blank canvases, usually, I will choose the blank canvas made for Pinterest called "Pinterest Short" 

Then you will be taken to another page where you will name your image, I usually name it same as my blog post title and just click create. Once you hit create, you will be taken to a blank page and that is where you will create your beautiful blog images.
2. Next step is to add an image to your blank canvas, simply click on Add an Image on Top Left Corner of your Blank Canvas.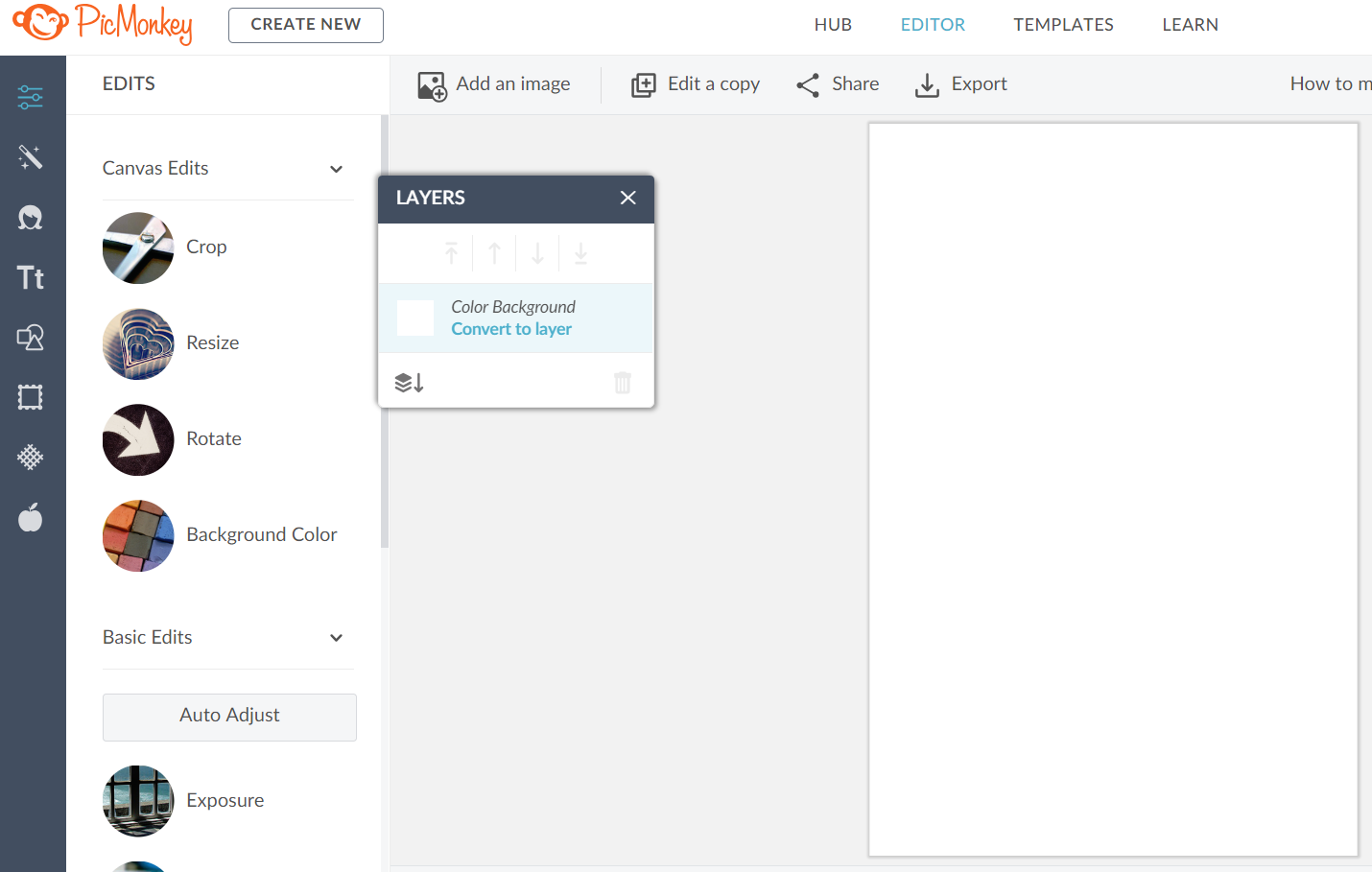 After you upload your photo and displayed on the canvas to your liking, go to a button called Graphics, the one with shape icons, and click on Basic. I don't like to complicate myself so I usually choose the plain black square shape. Then I will expand the black box to my liking once it appears on the image, you can make it smaller or bigger depending on what type of look you are aiming for. You might be thinking why would you cover your image with the black box? We're gonna make that box white and make the picture behind the box fade so that you can write text on the image.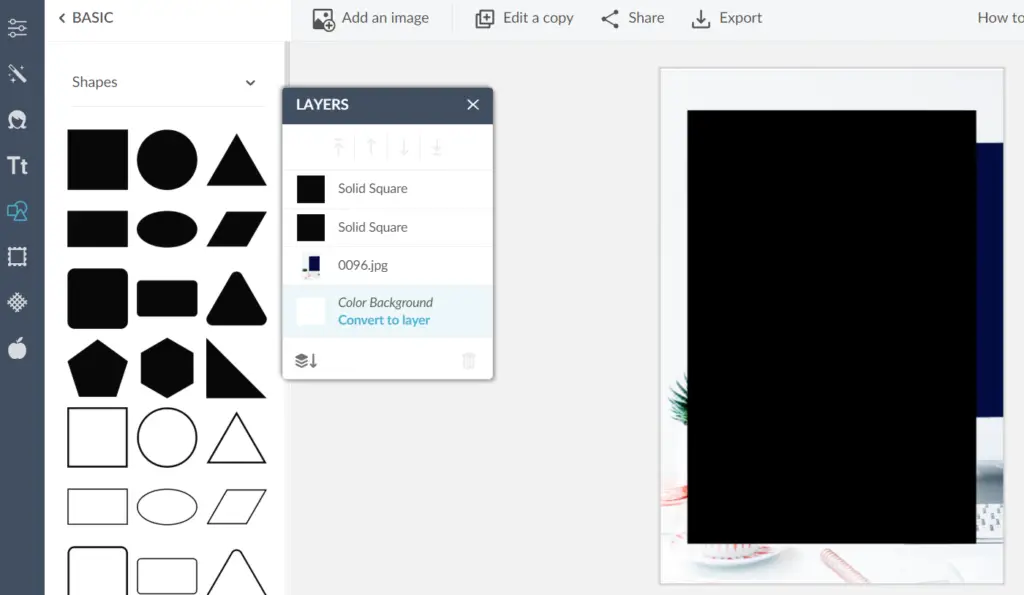 To make the black box white, click on the black color from your Graphics box and next to the black color circle there will be a text with a # and some numbers, erase all those numbers and type in FFFFFF until the box turns white.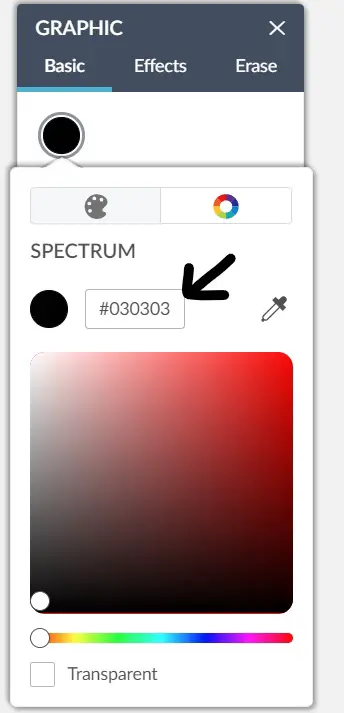 Once your black box turns white use the Fade Curser to fade the white box and make the image behind more visible. This is how your image should look like.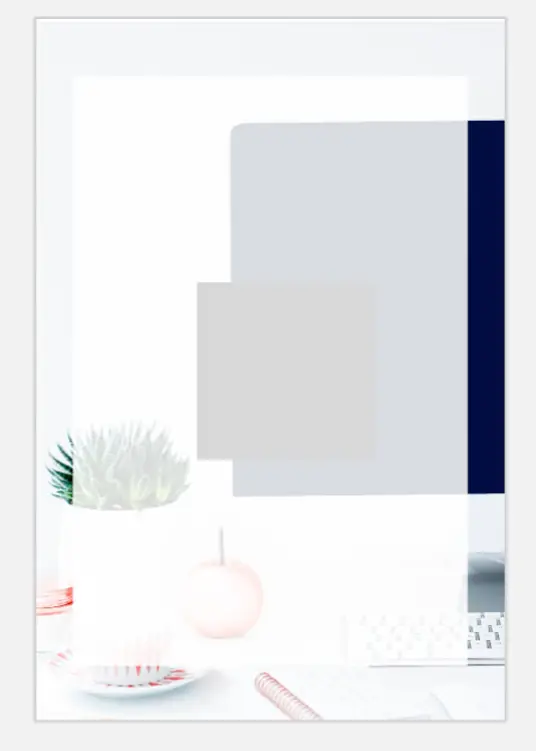 Then we're going to add some text to your image, on the left side Click on the Text button and choose a font that you like and click on add textbox in blue. A box should appear on your image, and that is where you can start typing your text. You can customize each word even letter with a different color, size or font by simply highlighting the text and choosing a different font or size.

After you are done with creating your image, the last step is to export it and save it to your computer. Click on the EXPORT button on the top left side and you will be taken to another page where you can customize your image Dimensions. For Pinterest, I recommend sizing your images from 700×1200 px, but you can test to see what works best for you, and just hit export to computer button, and that's it!!! That's how you create image blogs using PicMonkey.
I would recommend to sticking with the same font and color scheme for branding purposes so that you will stand out to your audience.
If you have any more questions, feel free to comment below or email me and I will gladly reply to you.
-Mila