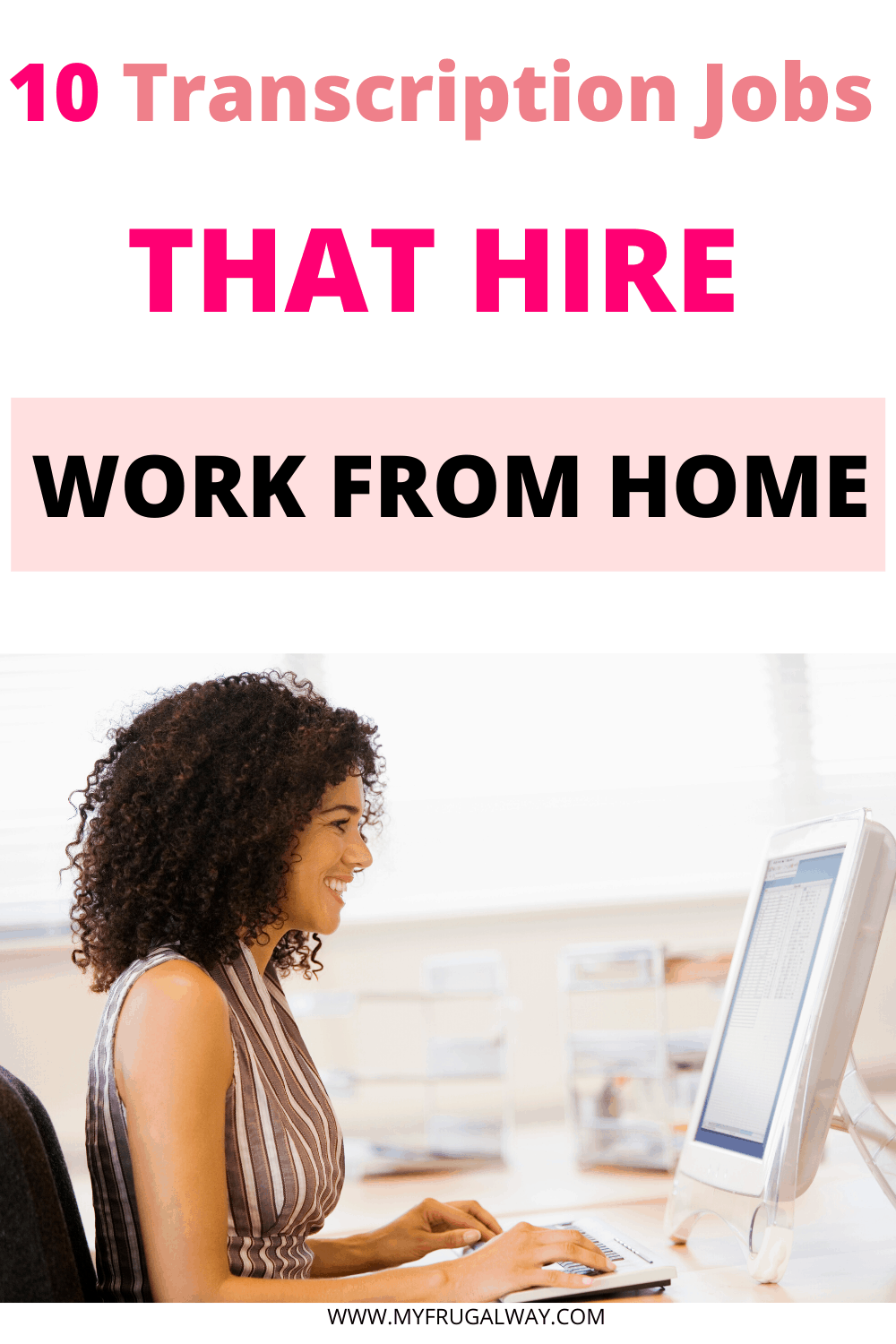 When I begin my quest for legitimate working from home jobs, transcription jobs kept popping up. What is a transcriptionist you ask, well basically you would be listening to audio files and typing what you hear into a text onto a software program. I had a friend who worked at a clinic and she was a medical transcriber so I knew there was a demand for transcribers. I remember thinking how awesome it would be to type from the comfort of your own home and get paid to do what you love, writing.  If you are a beginner writer and looking for legitimate transcription jobs from home, I have compiled a list of transcription companies that are always hiring for transcription work.
While I do believe you can make extra cash on the side while working as a transcriptionist, it's a great way to get you in the door to the online working from home world, especially if you are a beginner writer. Transcription work will not supplement your income its more of a side hustle, but it does, of course, has its advantages, like working on your own schedule and the ability to work at home.
But if you are serious about making money online and being your own boss, my biggest advice would be to Start A Blog, it has been one of the best decisions I made in my life. If you are going to spend your time and hard work just so someone else can profit from you, why not spend all the knowledge and energy you have into your own business. Blogging gives you freedom and so many amazing opportunities to make money from home. If you are seriously thinking of Starting Your Own Blog I am here to help you, check out my Simple Blogging Tutorial I explain step by step how to start a blog for a beginner. Thank you so much for visiting, I hope that you will find a career that best suits your lifestyle, if you have any question please feel free to comment or email me.